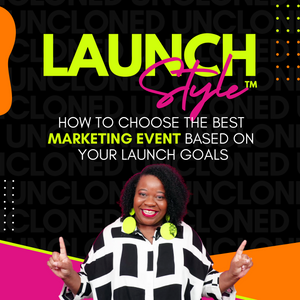 Did you know that your Launch Style™ directly impacts your launch goals?
Your Launch Style™ refers to the approach you take to introduce your product, service, or event to potential clients and customers. It can be the make or break factor for your launch success, with options ranging from beginner to advanced.
To ensure that you choose the Launch Style™ that aligns with your launch goals, join me in exploring the different types of Launch Styles and how to pick the right one. Don't miss out on the opportunity to make your next launch a success.