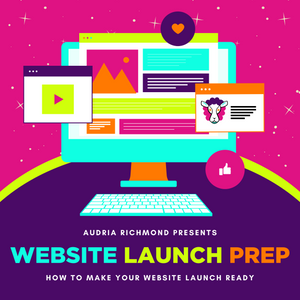 Learn How to Get Your Website Launch-Ready (and Attract More Leads Than Ever Before)
Your website is your online real estate. It's that piece of the digital world that YOU own. But, owning it is not enough. To maximize your online presence and set yourself up for success when launching new offers, you need a website that attracts leads, excites people about your products/services and entices audiences to invest. 
Not sure how to turn your website into a lead-generating, sales-boosting machine that works 24/7, especially during launch time? Get all the guidance you need inside the "How to Make Your Website Launch-Ready" Workshop. 
Here's a rundown of the valuable, must-have strategies you'll collect during the workshop:
Insight on why you need a website and how it can drive success during launch campaigns 
A deep dive into the 4 core types of launch websites (and guidance on how to choose the one that's right for your brand)
Detailed examples demonstrating the main 4 types of launch websites so you can clearly see the benefits of each type
A step-by-step checklist of the primary components of each of the 4 launch website types so you can develop the best website for your brand with ease 
You'll also get private access to the replay of the LIVE Q&A.
Don't leave your audience confused and craving more when visiting your launch website. Entice, engage and motivate your audience to take action by providing the information needed to make a buying decision. 
Find out how inside the "How to Make Your Website Launch-Ready" Workshop.