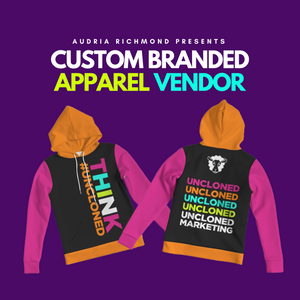 Want to learn how to create Custom Branded Apparel for your brand and business? If so, you want to know who our vendor is. Check out the list of everything that you will be able to customize in your business. NO REFUNDS
7 Types of Shoes
Tanks
Tees
Jackets
Hoodies
Crop Tops
Joggers
Sweatshirts
All Over Print T-Shirts
Swim Suits (One and Two-Piece)
Leggings
Skirt
Socks
Fanny Packs
Swim Cover-Up
Laptop Sleeve
5 Types of Purses and Clutches
Backpacks
Home Decor and etc.